Secured Memory Care Unit
Our Secured Memory Care Unit offers an assisted living environment for guests dealing with memory loss and an expertly-trained memory care team.

In-House Dialysis
On-site dialysis allows our guests to dialyze in place three days per week. It enhances quality of life for our guests by allowing more time for rehabilitation, socialization, and activities.

Private Suites
Tower Hill is dedicated to providing outstanding, comfortable living arrangements for all care needs. Our private suites are well-appointed, roomy, and comfortable.
State-of-the-Art Rehab Suite
Featuring state-of-the-art post-hospital rehabilitation and recovery, guests can expect the highest quality care in a beautiful, service-rich environment.
Physical therapy is an integral part of treatment for patients with pain and /or movement dysfunction resulting from disability or disease. Services are designed for patients to develop, maintain and restore maximum movement and functional ability.
Tower Hill Healthcare is committed to providing compassionate and comprehensive care involving the treatment, management, and timely healing of acute and chronic wounds through our specialized Wound Care Program.
Speech therapy is a treatment that focuses on improving the patient's ability to communicate effectively and to eat or swallow safely.
The Harbor at Tower Hill is a state certified secured Alzheimer's unit committed to quality of life, personal dignity, and the safety and independence of residents with Alzheimer's disease and other dementias.
Get More Information About Tower Hill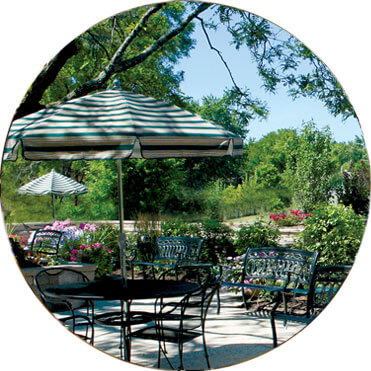 Our large backyard garden is a favorite of our residents, families and staff. The waterfall and therapy garden are open daily if weather permits. In the past, residents have planted vegetable gardens to tend and enjoy all summer long. We host parties and events on the garden terrace year round.
Our restaurant style dining caters to each resident. We elevate every meal by focusing on taste, presentation and service. Our dietitian and culinary team combine fresh, local ingredients to provide favorite flavors and home style comfort in all resident menu options.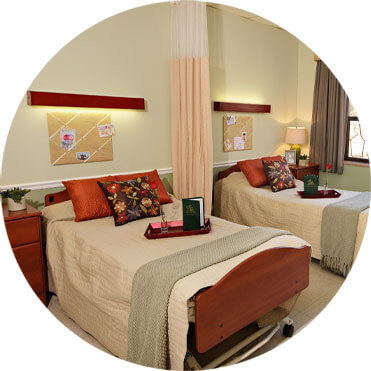 Tower Hill is dedicated to providing outstanding, comfortable living arrangements for all care needs. Whether you are looking for rehabilitation, assisted living, memory care or respite care, our rooms are well appointed, roomy and comfortable.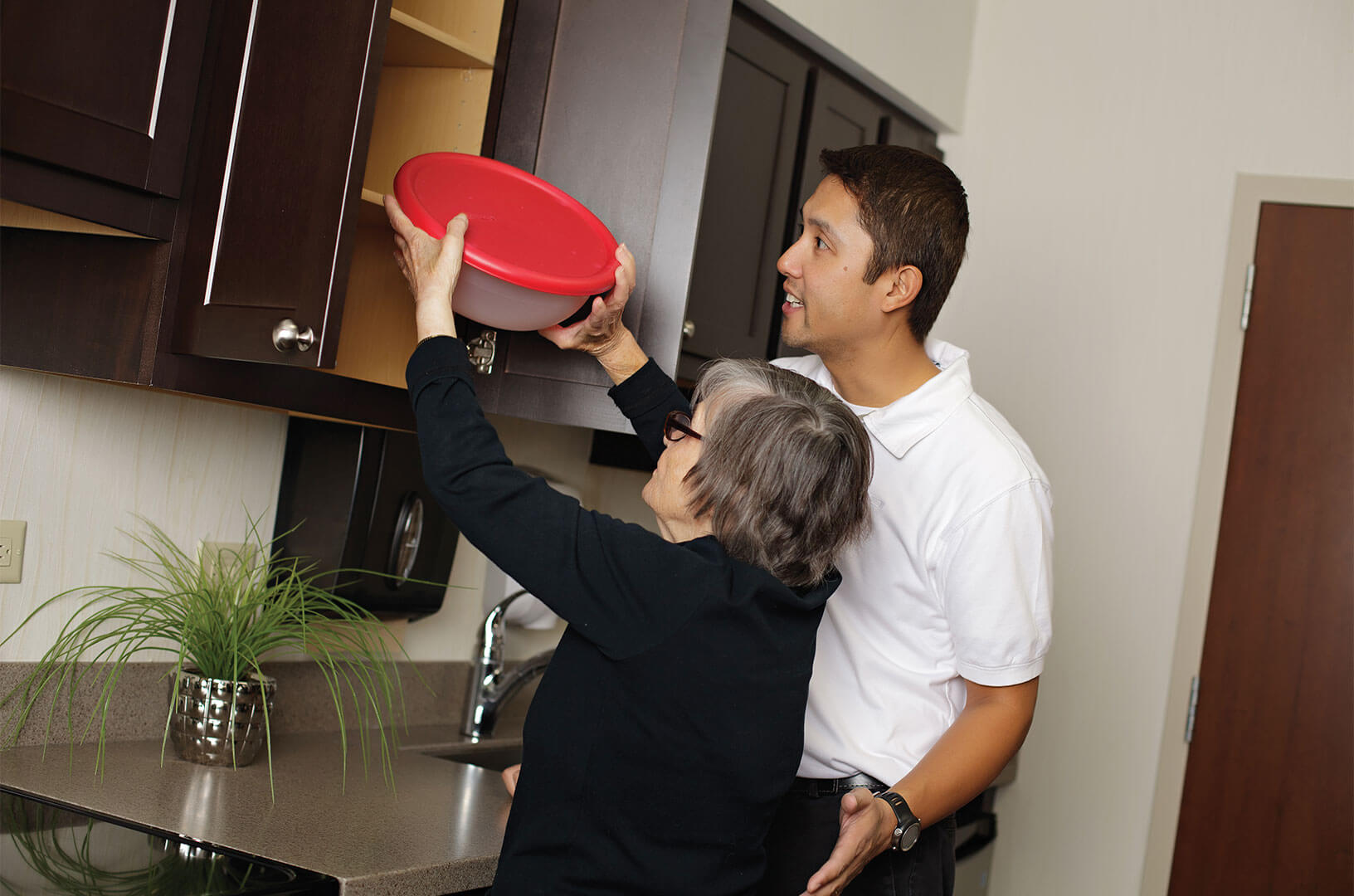 Caroline
"If anyone wants to have good therapy, Tower Hill is the best place to go. All of the nurses are very nice and I couldn't have asked for better care."
Caroline W.
Short-Term Rehabilitative Care Resident
Debra
"From the minute you walk in, everyone is kind and helpful to the residents and families. Tower Hill deserves to be noted and appreciated as an outstanding place to either live or for rehab."
Debra R.
Family of Short-Term Rehabilitative Care Resident
Lola
"The therapists are very thorough, kind, and pleasant. All of the C.N.A's are very good and accommodating."
Lola L.
Short-Term Rehabilitative Care Resident
Cherrie
"It's with great pleasure to express total satisfaction with Tower Hill's staff, nurses, and aids and their efforts to provide the kind of skilled care my husband needs."
Cherrie E.
Family of Long-Term Care Resident
Mark
"During my visit I could see the kindness and caring that the staff would give each patient. My family is very fortunate to have found Tower Hill."
Mark B.
Family of Long-Term Care Resident
Michael
"From the first day we visited; the staff at Tower Hill Healthcare made us comfortable that we made an informed right choice. Tower Hill has become part of our family!"
Michael D.
Family of Long-Term Care Resident
Jim & Mary Ann
"The staff and Nurses there were great. They gave my aunt wonderful care and showed a lot of compassion as she was suffering from Alzheimer's."
Jim & Mary Ann F.
Family of Specialized Dementia Care Resident